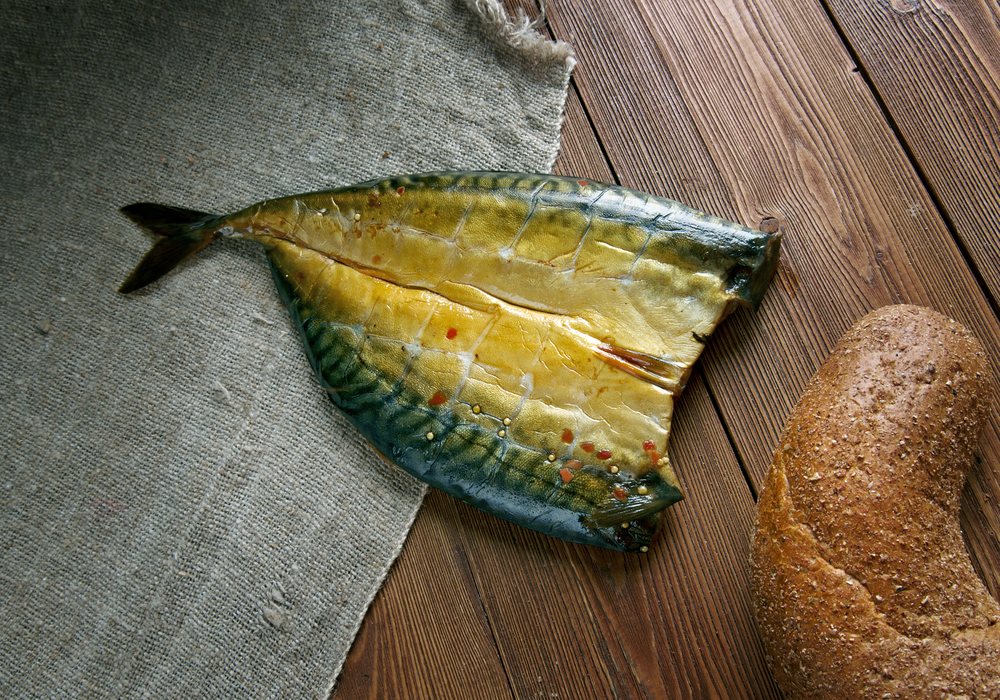 Suitsukala is smoked fish, prepared from any one of the more than 30 species breeding in Estonia's second largest lake, Võrtsjärv. A mystical, natural habitat for wildlife named for the plentiful reeds (võrrits) growing on its shores, this lake teams with bream, carp, eel, herring, perch, pike, smelt, trout, and zander. (Estonia's largest lake, Peipus, shares a common boundary with Russia.) Recipe Servings: Serves 4
Prep Time 10 minutes
+ 24 hours resting
Cook Time 1 hour
Total Time 25 hours 10 minutes
Vegetarian
Vegan
Gluten Free
Dairy Free
Kosher
Halal
Ingredients
2 large whitefish, gutted
2  tsp (10 g) salt
1/2 tsp (2.5 g) pepper
2 cups (480 g) straw, packed and slightly dampened
Directions
Gut, remove bones, clean, and flatten out fish.
Salt and cover. Allow fish to marinate in refrigerator for 24 hours.
Prepare a medium fire to smoke fish.
Spread lightly damp straw over a baking or dripping pan.
Place fish over straw making sure fish doesn't touch pan directly.
Smoke fish to a light gold over the fire, about 25 minutes on each side.