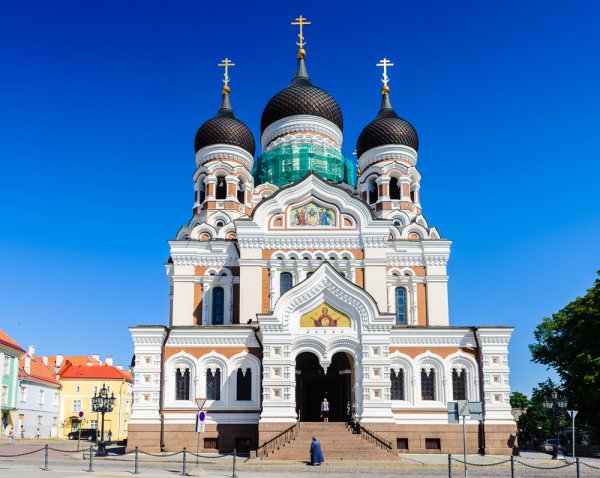 Alexander Nevsky Cathedral
Aleksander Nevski Katedraal
10 Lossi plats
Tallinn 10130, Estonia
Built from 1894 to 1900 to reflect a Russian Revival architectural style, this grand cathedral is an Orthodox church. Dedicated to Saint Alexander Nevsky, this tall cupola cathedral is a glorious landmark on Toompea hill. Although many Estonians view the cathedral as a relic of former Russian hegemony, the grandeur and glory of the church is still well preserved.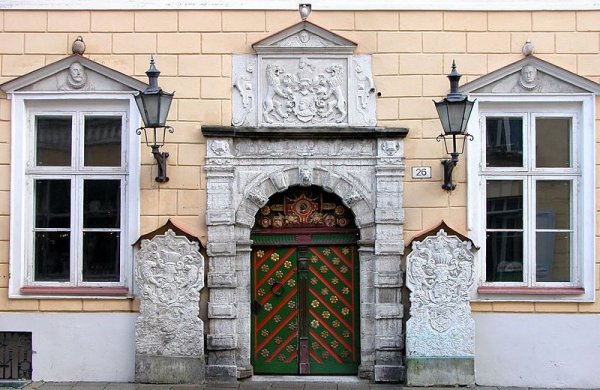 House of the Brotherhood of Black Heads
Mustpeade Maja
26 Pikk Street
Tallinn 10133, Estonia
The Brotherhood was founded in 1399 to unite the young, single merchants of Tallinn. The building housing the Brotherhood was built in the 14th century and was redesigned in late 16th century using a Dutch architectural style. The doors and interiors of this building were lavishly decorated. The building was again renovated in 1908, giving it a neo-classical appearance. Today it can be used for concerts and other events. The Brotherhood in Tallinn disbanded in 1940 under Soviet occupation.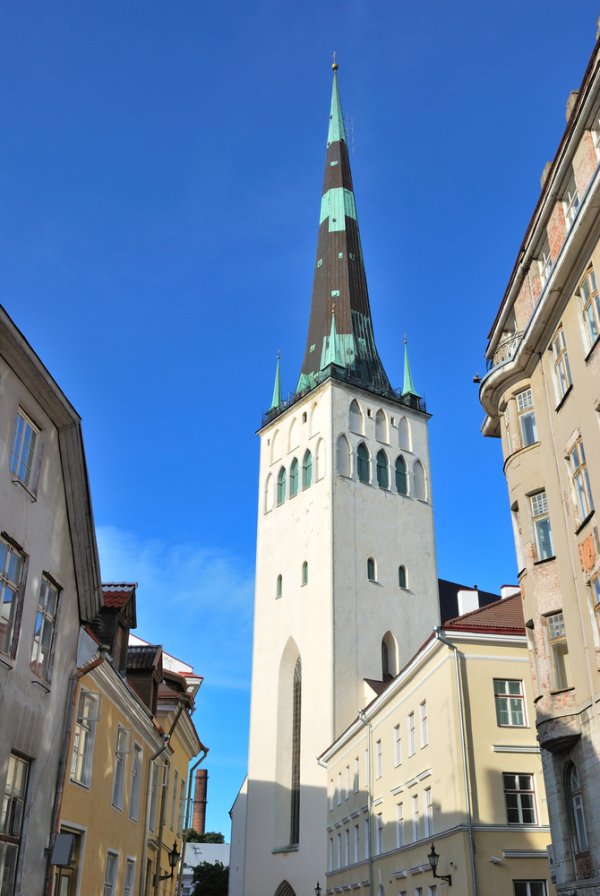 St. Olav's Church
Oleviste Kirik
50 Lai
Tallinn 10133, Estonia
With towers that rise to a height of 159 meters (521 feet), St. Olav's Church once boasted the distinction of being the tallest church in Medieval Europe. It was built using a Gothic style of architecture and is named after the Norwegian king Olav II Haraldsson. Seafarers honored him as their protector, since the tall steeple of the church acted like a signpost and helped mariners locate Tallinn, which was a major center for trade. The steeple has been struck by lightning at least eight times in its life, damaging the church and necessitating reconstruction.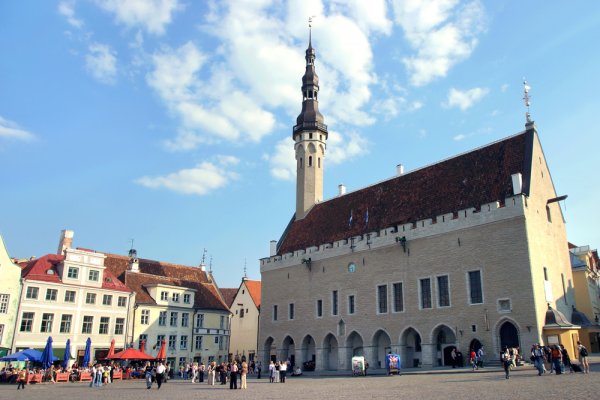 Tallinn Town Hall
Tallinna Raekoda
1 Raekoja Plats (Town Hall Square)
Tallinn 10146 Estonia
veeb.tallinn.ee/raekoda/uus/index.php?id=2
The most popular monument in the country, the Tallinn Town Hall is located at the southern part of Raekoja Plats (Town Hall Square). Built in a Gothic style of architecture and made of limestone, the monument dates back to the 13th century. The high-pitched roof of the structure is shouldered by steep gables facing the former market square. The features of the building include a crenellated parapet with dragon head gargoyles, beautifully decorated windows and portals, weather vane, and a spire.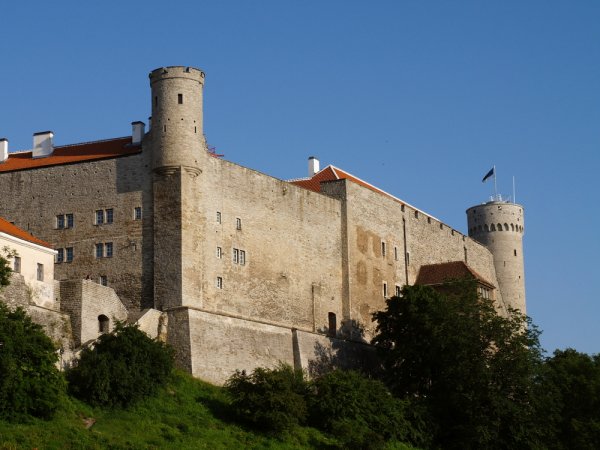 Toompea Castle
Toompea Loss
1a Lossi Plats
Toompea Hill
Tallinn 15165, Estonia
The Toompea Castle complex consists of the west wall, with the Tall Hermann tower that belonged to the medieval fortress of the Order of the Brothers of the Sword; the Government Administration building from the Czarist period; and the building housing the country's Parliament, Riigikogu. The Parliament building was built in the courtyard of the castle in the expressionist style and dates back to the 1920s. The Castle stands on a limestone hill (Toompea or Cathedral Hill) in the capital of Estonia. The hill stands about 20–30 meters (65–98 feet) higher than the city and extends over an area of 400 by 250 m (1,312 by 820 ft).
BACK TO TOP