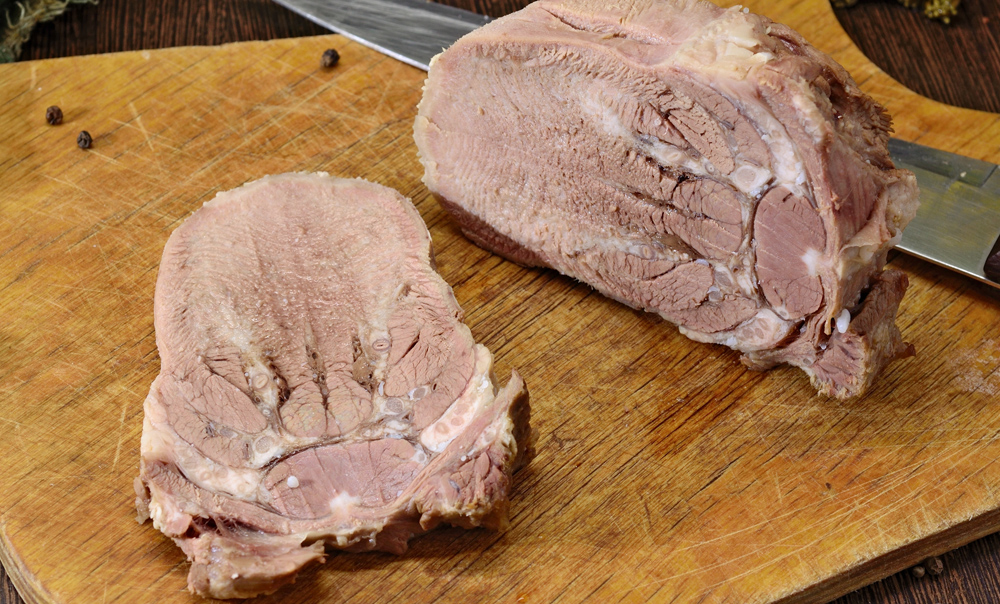 Keel Hernestega is a quintessential Estonian appetizer of spiced boiled beef tongue. Serve the boiled tongue in thin circular cuts cooled or at room temperature accompanied by beans or peas. The dish has a rich, salty, and herbal flavor as a result of its lengthy cook time. Recipe Servings: Serves 6–8
Prep Time 10 minutes
Cook Time 3 hours
Total Time 3 hours 10 minutes
Vegetarian
Vegan
Gluten Free
Dairy Free
Kosher
Halal
Ingredients
1 beef tongue
2 onions, halved
2 or 3 bay leaves
10 black peppercorns
5 blades of vürtspipart
1 tsp (5 g) salt
Directions
Wash the tongue and place it in a pot. Pour in enough cold water to cover the tongue by about 2 inches (5 cm). Heat gently until the water is boiling, skimming off any resulting foam.
When the water is boiling, add the halved onions, bay leaves, and spices. Simmer the tongue for 2–3 hours, until it becomes soft. Check with a sharp knife. When the tongue is done, rinse it under cold water and then remove the skin.
Slice the tongue and serve it cool.